| | |
| --- | --- |
| Posted on August 28, 2017 at 2:10 AM | |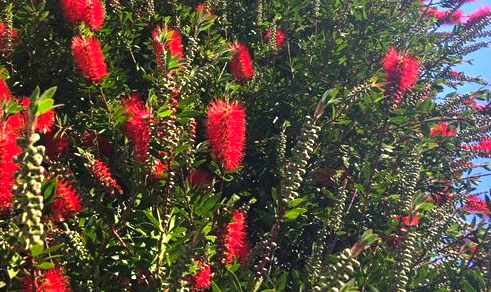 No matter where you live having privacy from your neighbours, busy traffic or unsightly views is a top priority. What you need is fast growing plants that filter and block out pesky eyes from peering in on you when you least expect it. We've done some research into the fastest growing and most popular plants for Sydney based residents. Here are our top 5 picks that are fast growing, hardy plants that once established, don't require too much watering.
No.1 Callistemon better known as the "Bottle Brush" are very popular Australian native's. They can grow up to 10 meters high and thrive in most areas, they work really well as a screening hedges and lots of birds love to feed from bottle brushes like the Australian Native Lorrikeet.
No.2 Syzygium Smithii or Lilly Pilly's are a great choice for Australian backyards, they grow up to 5 meters tall very quickly and produce a small pink berry that can be used in jams or other preserves.
No.3 Bamboo is a particularily common fast growing plant that needs very litle care. However, in the wrong hands bamboo can spread very quickly so container planting is recommended. Clumping bamboo is a hardy choice and is much easier to keep under control than the running varieties.
No.4 Jasminoides is a climber that grows vertically over almost any structure, it smells great and the pretty flowers attrack birds and bees alike. Dense varieties of Jasmine can be trained to become a stunning and effective screen provided you train it to grow over a structure.
No.5 Hardenbergia is an evergreen climber suitable for growing all over Australia. It has purple, pink or white flowers, and prefers sunny or semi-shaded positions.
Let us know what you think?
Call Carl on 0447 507 915 for all your garden maintenance. Services include mowing, whipper snipping, gurneying external surfaces, roof & gutter cleaning, tick and insect spraying, leaf blowing, mulching and green waste removal. Servicing Sydney Northern Beaches, Upper North Shore and all properties that are water access only in and around Pittwater.

Save
Save
Categories: Garden Maintenance, Before & After