| | |
| --- | --- |
| Posted on August 6, 2017 at 3:35 PM | |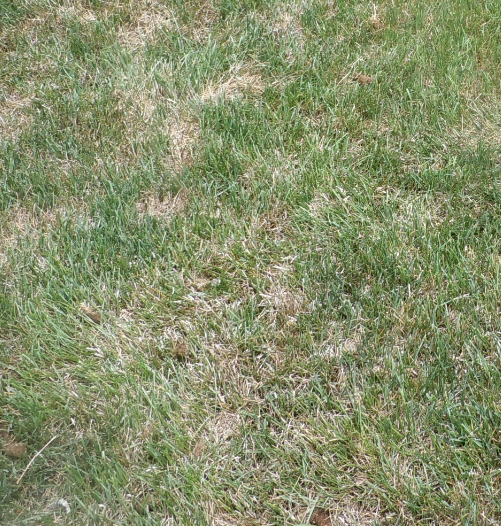 When a lawn looses it's colour this is an indication that something is missing in order to maintain optimal health. So what is missing in your lawn care? The discolouration of a lawn is usually a clear indicator that there is a problem, when a lawn goes into shock this can cause a great deal of damage. It is important to look at the potential problems, the lawn appears to be alive, it's growing slowly, but it's lost it's dark green colour and we know the lawn is just not healthy.
Discolouration can be due to several issues:

Insufficient water
Lack of nutrients
Wrong Ph Levels
Winter
Is your lawn getting enough water?
The lawn may appear wet, but on closer inspection you may identify a water issue. It's a good idea to take a lawn sample and eliminate potential issues in your lawn care regime. Take a shovel and dig out a sample of lawn to check for water retention. If the soil is dry and the lawn roots are brittle then this is a sure indicator that you have a water issue.
How often should you apply a wetting agent?
Twice a year it is recommended that you apply a wetting agent to allow greater distribution of water throughout the lawn, the soil may appear wet, but it's just not getting enough water to maintain optimal lawn health. Wetting agents retain moisture and allow for greater distribution of water thorughout the lawn, maintaining hydration for a longer period of time.
So how can you avoid lawn discolouration?
Planning ahead is the best way to maintain your lawn care. Mid-Autumn is the ideal time to apply fertiliser before the lawn becomes dormant through winter. In winter most lawns will loose some colour, there is not a lot that can be done during the colder months, but as soon as the warmer weather arrives and provided you've fertilised during mid-Autumn, then your lawn will recover quickly.
Save
Save
Categories: Lawn Care, Garden Maintenance