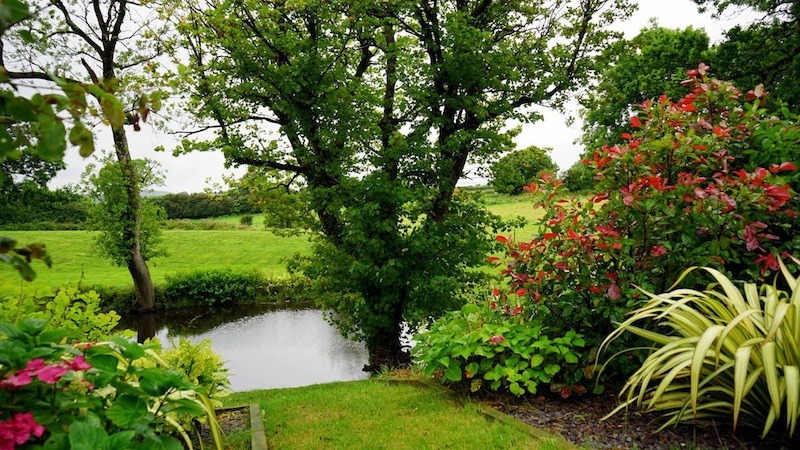 What is greywater? Greywater is reusable water from your shower, laundry, bath and basins. There are many ways to recycle greywater from your laundry, shower and kitchen sink so why not take advantage of this? Recycling greywater back into the environment is easy, you just need a holding tank or keep it really simple and let the water distribute directly into your garden. The plants in your garden can be used to filter the greywater, but there are a few things that you should know so that you can keep it eco-friendly and re-use greywater safely.
Reusing grey water is a low cost and low maintenance way to keep your lawn looking green. There is no need to have a treatment system as such, as long as you only use earth-friendly products that contain plant based surfactants that are water soluble. Look for laundry products, dish washing liquid and cleaning agents that have no or low phosphates. If re-using your bath or shower water, choose plant based products that do not contain synthetic chemicals like parabens that are not 100% water soluble. Parabens are not good for your skin and hair either, dermatologists advise that parabens damage the skin's lipid barrier leaving it suceptable to eczema and skin irritation so do yourself a favour and choose plant based bath and shower products.

Chosing plant-based products is key to re-cycling grey water back inot your eco-garden.
How does it work? To keep it nice and easy, you'll want to re-direct your bathroom and kitchen water using one or more hoses that allows the grey water to be distributed directly into the garden without collecting it a holding tank. By simply watering the garden every time you have a shower, do the laundry, wash the dishes or brush your teeth you can re-cycle your grey water efficiently. This works well by moving the hose around the garden to areas that need the water most or by setting up an area to best filter and recycle greywater relying on plants and natural microorganisms to treat the water to a very high standard. See the links below for more great tips on re-using greywater safely.
Storing grey water, all or just part of your greywater can also be stored in a holding tank or bladder. This is most beneficial as you can keep your garden hydrated during the dryer months, drought and ongoing water restrictions. If you are going to store the water then a holding tank and treatment plan is essential or you'll have a stinky tank of water to deal with that isn't safe for use.
What treatment systems are available? There are many systems to choose from, it's best to contact your local Bunnings or other retail outlet to find a solution that works best for your garden needs and location. A grey water system can be installed to re-use the water from just the bathroom or it can be set up to collect water from the bathroom and the laundry where most of the water is used.

Checkout the following links fro more info on greywater re-cycling:
Sydney water, Greywater recycling tips: https://www.sydneywater.com.au/SW/your-home/using-water-wisely/greywater-reuse/index.htm

Better Health VIC, Recycling water at home: https://www.betterhealth.vic.gov.au/health/healthyliving/greywater-recycling-water-at-home

Choice - Guide to grewater systems & safe ways to use greywater: https://www.choice.com.au/home-improvement/water/saving-water/articles/guide-to-greywater-systems

Sustainable Greywater Recycling Tips: https://www.sustainable.com.au/greywater-treatment

Save
Save
Save
Save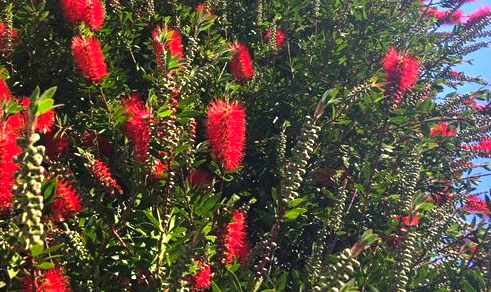 No matter where you live having privacy from your neighbours, busy traffic or unsightly views is a top priority. What you need is fast growing plants that filter and block out pesky eyes from peering in on you when you least expect it. We've done some research into the fastest growing and most popular plants for Sydney based residents. Here are our top 5 picks that are fast growing, hardy plants that once established, don't require too much watering.
No.1 Callistemon better known as the "Bottle Brush" are very popular Australian native's. They can grow up to 10 meters high and thrive in most areas, they work really well as a screening hedges and lots of birds love to feed from bottle brushes like the Australian Native Lorrikeet.
No.2 Syzygium Smithii or Lilly Pilly's are a great choice for Australian backyards, they grow up to 5 meters tall very quickly and produce a small pink berry that can be used in jams or other preserves.
No.3 Bamboo is a particularily common fast growing plant that needs very litle care. However, in the wrong hands bamboo can spread very quickly so container planting is recommended. Clumping bamboo is a hardy choice and is much easier to keep under control than the running varieties.
No.4 Jasminoides is a climber that grows vertically over almost any structure, it smells great and the pretty flowers attrack birds and bees alike. Dense varieties of Jasmine can be trained to become a stunning and effective screen provided you train it to grow over a structure.
No.5 Hardenbergia is an evergreen climber suitable for growing all over Australia. It has purple, pink or white flowers, and prefers sunny or semi-shaded positions.
Let us know what you think?
Call Carl on 0447 507 915 for all your garden maintenance. Services include mowing, whipper snipping, gurneying external surfaces, roof & gutter cleaning, tick and insect spraying, leaf blowing, mulching and green waste removal. Servicing Sydney Northern Beaches, Upper North Shore and all properties that are water access only in and around Pittwater.

Save
Save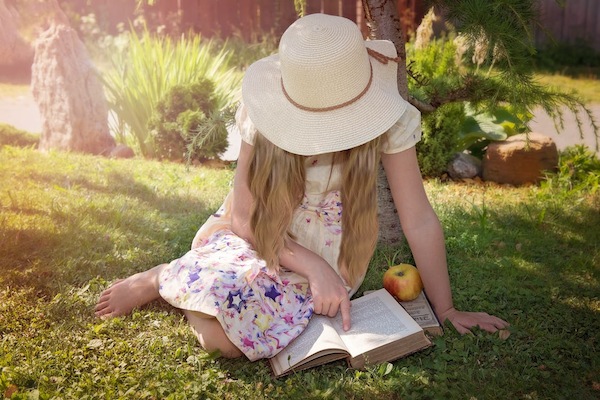 Spring is the best time of year when the sunshine is warm, the breeze is cool and the hum of lawnmowers brings a sense of renewal. Australian homeowners take a great deal of pride in maintaining their gardens, buying seeds, seasonal plants, fertiliser, weed killers, lawn mowers, leaf blowers, whippersnippers, and many other types of equipment in an effort to improve their garden. A healthy summer lawn is achieved with spring maintenance. Winter can alter the soil pH, compacting the soil so firm that water does not pentrate the roots of your lawn. This creates the ideal conditions for growing weeds and fostering disease. The first step is to repair your lawn
Spring Lawn Maintenance
Step 1. Early in the season is the right time to weed, fertilise and mow your lawn in preparation for summer growth. Now is the time to repair your lawn and avoid unwanted weeds taking over. Look for bare soil patches and weeds, remove unwanted plants and prep the bare spots for new summer growth. Preparing your lawn in Spring is the most effective way to achieve a lush green lawn in the summer.
Step 2. There are an array of common problems to look out for, including uneven ground, poor drainage and bare spots. Uneven ground is susceptable to poor drainage, and as a reult your lawn may be at rsik of dehydartion that quickly leads to a poor quality lawn. Target the poor growing areas with a shovel, leveling any areas that are raised or bumpy and flling in those areas with good quality soil and water. 
Step 3. Next check for compacted soil. Using a pitch fork to penetrate the lawn you should be able to easily push the fork in approximately 2 inches. If this is not possible, you wil need loosen the soil with an aerator designed to remove small plugs of soil from your lawn. Once you've finished repairing your lawn, you may need to re-seed parts of the lawn that are brown and patchy.
Step 5. Your local Bunnings should stock Manutec Garden Products Soil pH Test Kit $16.70 or ask Carl to test your lawn for you, this will identify any nutrients that your lawn is lacking. Once you've corrected your soil composition it is important to aerate the ground to avoid any problems, and lookout for soil compaction.
Step 6. Once you've repaired your lawn, soil and re-seeded, don't forget to water regularly! To maintain soil moisture it is best to fertilise with a slow-release low-nitrogen product, and mow your lawn when the grass reaches 3 or 4 inches/ upto 10 cm in height. It's a good idea to only trim half an inch approximately 1-centimeter to avoid stress the plant.
Well established grass requires maintenance. Fertilizers and herbicides are successful in improving the quality of your lawn and paying regula attention to any issues that may lead to an unhealthy looking lawn. But, use chemicals with care as incorrect dose can cause terrible damage to your once perfect lawn.

Save
Save